London calling! After playing to packed audiences at the
Glasgow Short Film Festival
and
Café Flicker
, The Turtle Terminator is heading to the British capital, as part of the 22nd Portobello Film Festival. English premiere, baby!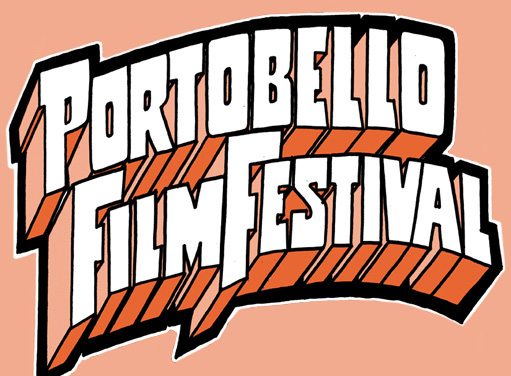 The Turtle Terminator at the 2017 Portobello Film Festival
Thu 31 Aug 6:30 PM
Westbank 3-5
Thorpe Close
London
W10 5XL
Free entry
www.portobellofilmfestival.com
Director C.J. Lazaretti will be in attendance. Come over to say hello and raise your glass to the ruddy good health of Britain's indie film scene.
Random Clock is delighted to see The Turtle Terminator screened as part of the festival's grand opening ceremony. Other films featured at the prestige screening include Katalin Egely's
Land Without Evil
, a stop-motion animation exploring ideas of harmony and unity in Native American mythology, and
London Overground
, a documentary based on Iain Sinclair's eponymous book.
This year's event features the usual mix of local and foreign films, as well as live music, spoken word and stand-up comedy on selected nights. Special engagements include a screening of
On The Ground At Grenfell
, a film made by survivors of the devastating London fire that claimed more than 80 lives in June, and a screening of seminal English provocateur Ken Russell's The Boy Friend, introduced by the director's daughter, costume designer Vicki Russell.
Founded in 1996, the Portobello Film Festival remains one of the most established events championing true independent cinema. At PFF, content and originality speak louder than big budgets or celebrity names. Feature and short films of every stripe and genre make up the bulk of its programme, which screens British and international movies at four venues over two weeks.
"No one really knows what 'independent' means anymore," says C.J. Lazaretti, director of The Turtle Terminator. "At PFF, though, it means what it's always meant since they started out in the mid-90s: bold ideas made outside of the traditional channels of production and funding. If we want to see new generations of filmmakers renovating the panorama of British cinema, it's essential to give them the space and opportunity to engage with audiences. Few festivals follow that ethos like PFF does."
The 22nd
Portobello Film Festival
runs from August 31st to September 17th, 2017, at different venues in and around the historical area of Portobello Road in London, UK. All events are free and unticketed – just show up and enjoy a wide range of indie film talent and other treats.
View the full programme for the 2017 Portobello Film Festival.